Ayan

Ray

Computer Scientist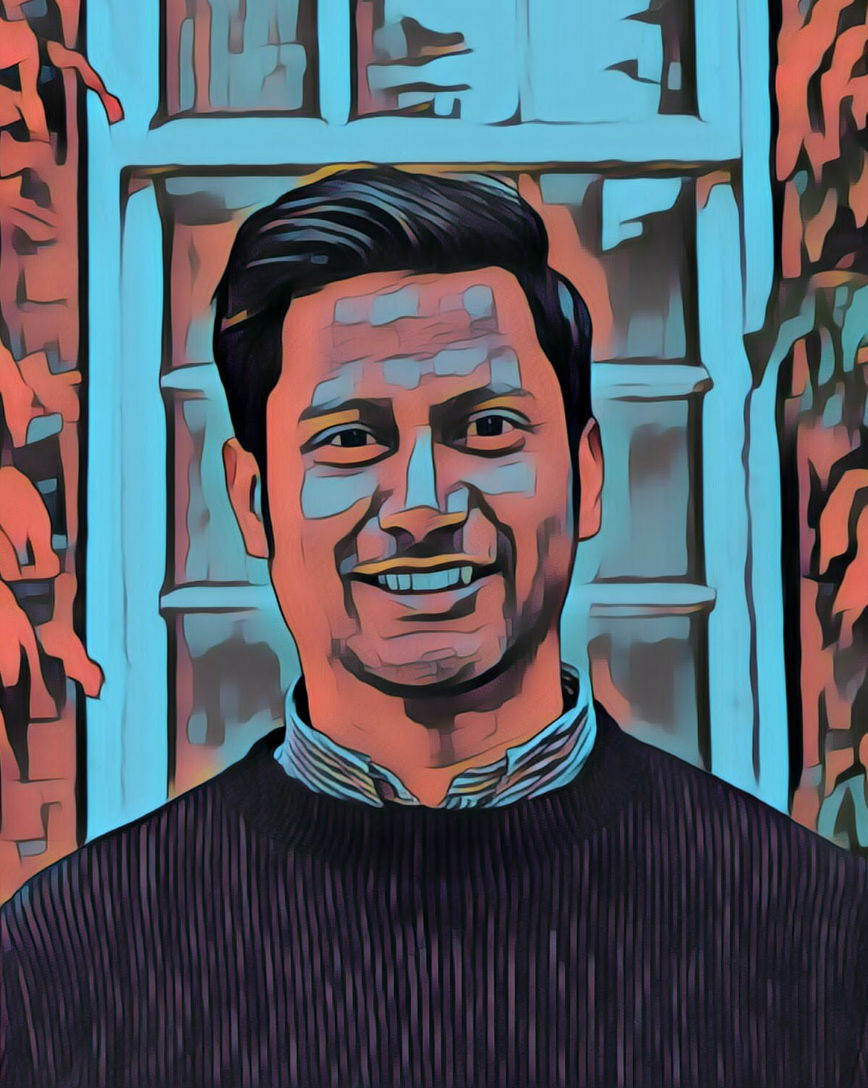 I began coding at 14, mainly to build websites for science projects and the various gaming clubs I was in.
In high school, I won the Computer Engineering awards in both my junior and senior year (97% and 100% grades respectively).
In college, I studied Information Technology, focusing on design, computer science, and business.
After graduating, I moved to San Franciso, first working at a design agency, then a mobile gaming startup, getting acquired, making my own startup, then working at Flickr during the Marissa Mayer era.
In 2017, I joined the AI startup Cogent Labs in Tokyo, working mostly on AI-powered systems and the digital transformation of Japan. With no background in AI, I studied AI every night, watching & reading anything I could find. I was hired as a Research Engineer, then became a Project Manager, then became an Engineering Manager, then the Head of R&D, and now the VP of R&D. I manage many teams with backgrounds from Research to Frontend to QA to TPM.
I hold a MSc in Software Engineering from the University of Oxford and an MBA.
My motto: There's always something to learn and everyone has something to teach, as long as you stay humble, work hard, and listen attentively.
Career Highlights
Personal Interests
I grew up in Canada and I was a fan of hockey and American football. In high school and college, I played on several competitive teams for soccer, volleyball, and badminton. I also practiced jiu-jitsu, wushu, and gymnastics.
I also really enjoy eating. I have been to at least 15 Michelin starred restaurants, including 3 Michelin 3 stars. I live in Tokyo, which has the most Michelin starred restaurants in the world.
I love watching movies. Christopher Nolan and Ridley Scott are two of my favorite directors. I particularly enjoy watching action movies in IMAX.
Fun Facts
I have a Precision certificate from Porsche. I was trained to drive a Porsche GT3 RS2 (0~60 in 3 seconds, $500k sticker price). I was taught high speed maneuvering, entering a curve, lap lines, etc.
I have a motocycle license, though I have only used it in Philippines.
I passed my Japanese drivers license exam on my first try (pretty rare).
While at Oxford, I loved studying in Radcliffe Camera.
I took classes in Paris to learn to bake croissants.
I have been scuba diving only once, which was in Santorini, Greece.
I've been zip-lining several times, but the best was once in Quebec (60s+ zip lines).
I've flown first class and business class several times.
I've ran a few 5K races, but nothing longer.
I'm a huge fan of foosball and table tennis.
I've eaten a few times at a friend's house, who works at a M1 restaurant, which was also quite incredible.
I am a dual citizen (Canadian and American), and have Japanese permanent residency.
I was born in Boston, where my father worked after graduating from Harvard.
I am an avid stock investor. Currently, my IRR is around 40-50% since 2015.