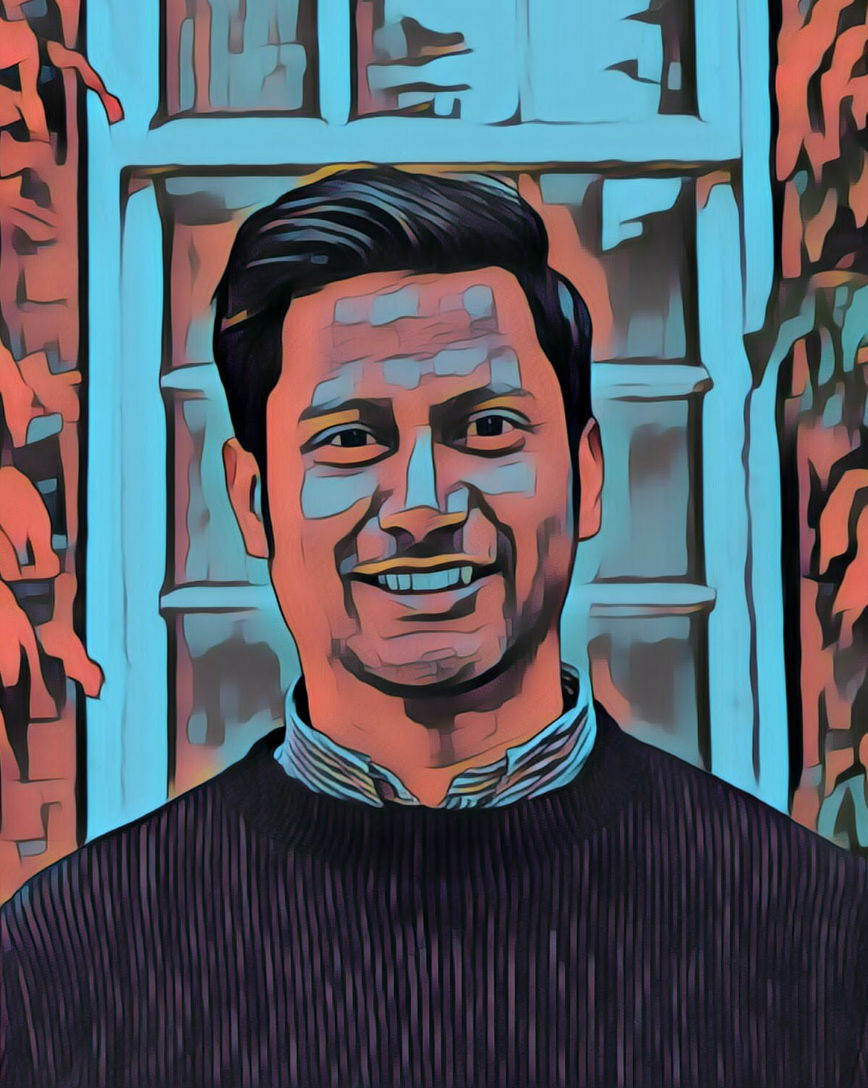 Career
I began coding at 14, to build websites for science projects and various gaming clubs. In high school, I won the Computer Engineering awards in both my junior and senior year. I studied Information Technology in college, focusing on the intersection of design, computer science, and business. After graduating, I moved to the San Franciso Bay Area, starting at a design agency, then a fast-growing startup, getting acquired, then making my own startup, then working at Flickr during the Marissa Mayer era. In 2017, I joined an AI startup in Tokyo working on DX in Japan. I was hired as a mid-level engineer and became a Yakuin (Executive) in under 4 years. I hold a MSc from Oxford and an MBA.
Highlights
Created visual and user experiences for the YouTube Play Art Exhibit at the Guggeinheim. I implemented all the user interfaces that were showcased in the interactive room in the exhibit space in the Guggenheim in NYC.
I was the only FE to move to the backend team at the fast growing startup Funzio, which was acquired by GREE for $210M while I was there (exited from a 📈 successful startup). I was also the lead backend engineer for the hit game War of Nations. I setup the game architecture, sharding, used TDD for all game logic. When someone new joined: "You have tests 😳?!" (no other game had tests) Me: "Yes, everything's covered." I also 🏆 won the Hackathon there.
As an entrepreneur, I created from scratch the social website builder Voxle.net, which powers OneUpMe.com (~30,000 users) and LMTMag.com (~10,000 users) and ✅ both are still active today . Additionally, I was the CTO for Scrumpt, which was a 🏆 finalist (#4 overall) for TechCrunch Disrupt in San Francisco, arguably the largest startup competition in the world.
At Flickr, I created the Camera Roll and Camera Roll Magic View. I made several significant performance improvements by removing unnecessary IO calls and cleaning up slow queries. I also fixed the Contacts table de-normalization problems. I have a 📝 patent for my work on the Camera Roll .
At Cogent, I was hired onto the research team, where I helped standardize datasets, created labeling tools that are still used today, and executed model trainings. I then became the project manager for our flagship Tegaki (AI-based handwriting OCR). I took over the backend engineering team, ✅ stabilized the website after years of challenges, and eventually promoted to 💪 lead all of R&D (27 people). In 2021, I became a VP and Executive, and have executed 🏢 several organizational process changes since then.
I read about 20-30 books a year, on topics such as psychology, process management, strategy, finance, sociology, biographies, algorithms, and deep learning.
Personal Interests
Growing up in Canada, I was a big fan of hockey, soccer, and American Football. In high school and college, I played on several competitive teams for ⚽ soccer, 🏐 volleyball, and 🏸 badminton. I also regularly practiced jiu-jitsu, wushu, and sometimes gymnastics.
For food, I really enjoy eating. I have been to around 5-10 Michelin starred restaurants, including 2 Michelin 3 stars. There are many exceptional restaurants in Tokyo that are unranked or ask to be removed from Michelin's guide as well.
I also love watching movies. Christopher Nolan is a genius. I also love watching action movies in IMAX.
Some Highlights
I have a Precision certificate from Porsche. I was trained to drive a 🏎️ Porsche GT3 RS2 (0~60 in 3 seconds, $500k sticker price). I was taught high speed maneuvering, entering a curve, lap lines, etc.
I have a 🏍️ motocycle license, though I have only used it in Philippines.
I passed my Japanese 🚗 drivers license exam on my first try (rare).
While at Oxford, I loved 🧑‍🎓 studying in Radcliffe Camera.
I took classes in Paris to learn to bake 🥐 croissants.
I have been 🤿 scuba diving once. I love the mediterranean and 🇬🇷 Santorini, Greece.
I've been to several Michelin 3 restaurants 😋, most recently Ryugin and Joel Robuchon.
I am a dual citizen, 🇨🇦 Canadian and 🇺🇸 American, and have 🇯🇵 Japanese permanent residency.
I was born in Boston, where my father worked after graduating from Harvard.
I invest in stocks. Currently, my IRR is around 40-50%.